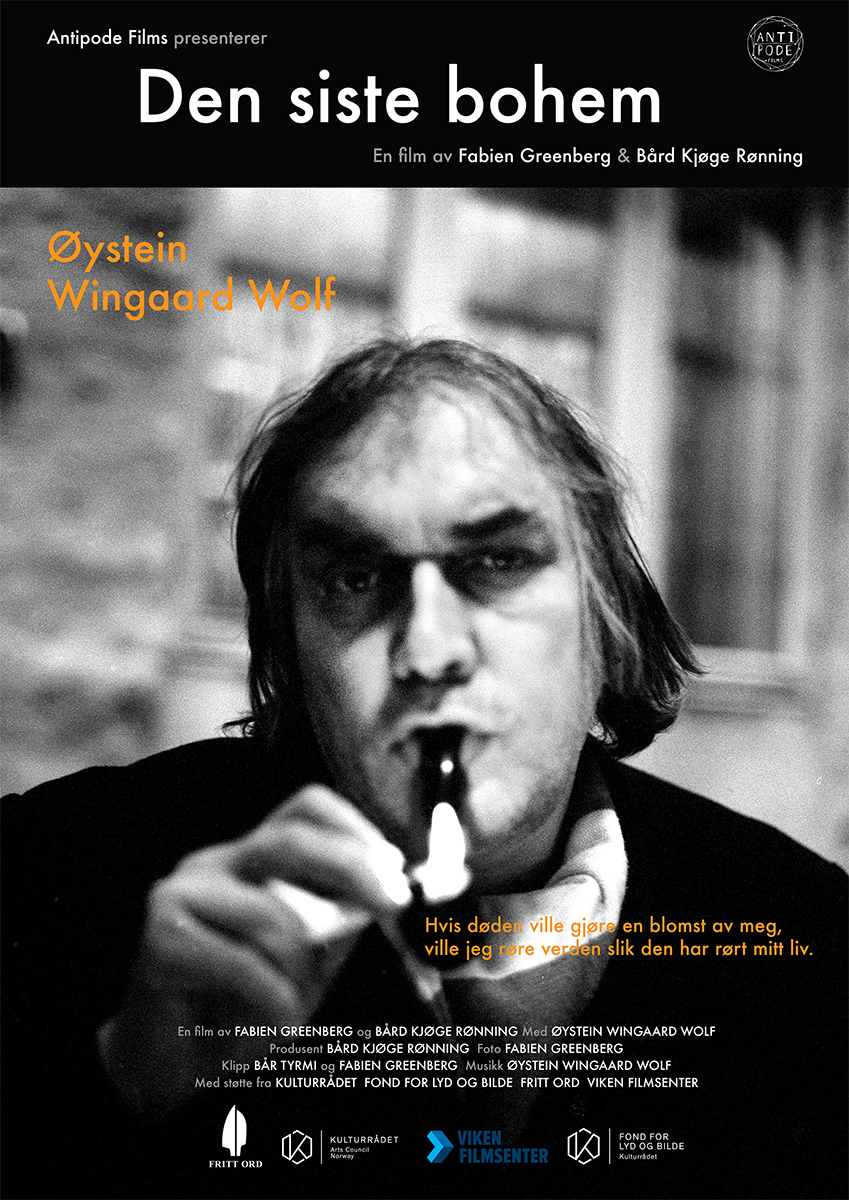 11 Juin

Den siste bohem
Den siste bohem (The last bohemian)
Documentary 2014 – 47 min.
with the support of Viken Filmsenter, Fritt Ord, Kulturrådet and Fond for lyd og bilde
The last bohemian is a portrait of the Jewish-Norwegian artist Øystein Wingaard Wolf, who lives a life where dream and risk reign freely over habit and security. He is a renowned author and singer who performs regularly and has a manic appetite for social life, art and beauty. He lives, financially and emotionally, from hand to mouth, 100% dedicated to his art. The last bohemian invites the viewer to indulge into a poetic and antroposophical travel where absolute madness meets the ultimate stance of childishly naïve, in a soul that is full of songs, poetry and women. Meet the last bohemian of Norway!
Screenings:
Opening film Dokfilm Volda (Den norske dokumentarfilmfestivalen) april 2014
NordicDocs Fredrikstad 2014
Main film at the Hamsun literary festival in Hamarøy, Nordland, 2014
Kulturhuset Oslo 2014
The protest festival Kristiansand 2014
OIPF (Oslo international poetry festival), october 2015
Playroom festival, Oslo, february 2016
Oslo Poesifilm, Kunstnernes Hus, Oslo, february 2016
Tøyen Kino, Deichmanske bibliotek, Tøyen, Oslo, october 2016